Book Available on Amazon on October 12th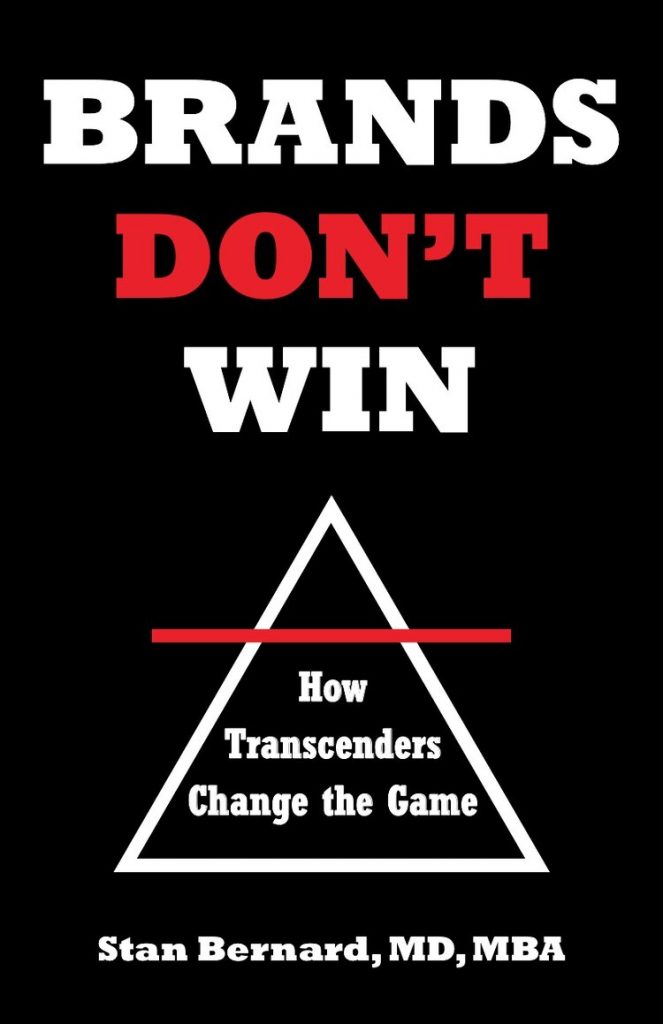 Are You Creating a Transcender Company?
How do leading companies win by changing the game? Established businesses like Amazon, Starbucks, and Tesla as well as emerging players like Peloton, Halo Top, and Seedlip have a secret system for winning. These and other "Transcender" companies do NOT play the traditional brand game that every other company plays; they create their own game and force competitors to play by their rules.
Brands Don't Win reveals the proven, practical three-step Transcender System that leading companies use to transcend their rivals and own their markets. Learn step-by-step how to use and apply the Transcender System, considered by top executives to be the world's most powerful winning system for companies and their products.
SIGN UP TO RECEIVE A FREE CHAPTER